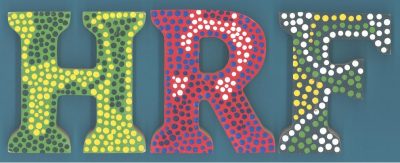 Tenth International Adult Aural Rehabilitation Conference
Aural Rehabilitation in the Office and Beyond
November 3 – 5, 2019
Hilton Boston/Woburn, MA
The Hearing Rehabilitation Foundation (HRF) hosted the First International Adult Aural Rehabilitation Conference in Portland, Maine, in 2001, and we are now very happy to announce that we will be hosting the tenth meeting in this series in Woburn, Massachusetts.
The nine previous conferences have been a unique opportunity for those working in adult aural rehabilitation to meet and share their experiences with participants from around the world.
The theme of the conference is Aural Rehabilitation in the Office and Beyond. We are calling for papers that embrace the theme of providing AR services in the office/clinic and/or in the surrounding community. Distance outreach services via telecommunication services are increasing in AR, and we welcome contributions that address this important initiative.
The Call for Papers/Posters has been extended to July 12th.
The Conference will start with a reception at the HRF Office in Woburn, MA on the evening of November 3, 2019. This informal event will run from 5:00 – 7:00 pm and will provide a chance to catch up with old friends, and to meet participants from other places. There will be a shuttle running to and from the conference hotel to the HRF office.
The meeting will run for two full days, 9:00 am – 5:00 pm, and features a small faculty of invited speakers and contributed papers. The conference will also include a panel of adults with hearing loss speaking about the services they would like to see AR practitioners provide.
We are very pleased to have Gaby Saunders from Eriksholm Research Centre in Denmark as our keynote speaker for the conference. Many thanks to our gold sponsor Oticon for supporting Gaby's attendence at the conference.
We would also like to gratefully acknowledge the contributions of our bronze sponsors MED-EL International headquarters and Widex.
Registration
Registration is open, and we are offering an Early Bird fee of $300 until June 30, 2019. After this date, the fee will increase to $350 until September 30, 2019, and $400 for late registrations.
This fee provides one conference registration, and includes lunch, morning and afternoon coffee breaks on the two days of the conference, the Welcome Reception on November 3, Conference Dinner on November 4, 2017, and a copy of the Conference Handbook. The special rate for students is available upon request.
We encourage all participants to stay at the conference hotel. We have been able to obtain a special conference rate of $149 per night for registrants. Details will be sent once you are registered for the conference.
The hotel is within easy reach of Logan Airport, and is conveniently located near the intersection of Routes 95 and 93 for those driving to the venue. The hotel has an award-winning restaurant and two bars where registrants can meet to discuss their work and possible future collaboration.